Paris Fashion Week F/W '19 Accessory Trend Spotlight
Paris Fashion Week F/W '19 Accessory Trend Spotlight
By Paige McKirahan 
Some tend to say that the best is saved for last, and this fashion month this statement may have held true when Paris Fashion Week closed our couture-filled thirty days of fun. PFW, which ran from February 25 and March 5th, is one of the longest running international fashion weeks that is commonly crowed the chicest of the bunch. As the original fashion capital of the world, the expectations in Paris were high but fortunately, the couture was higher. Gucci, Burberry, and Chanel are just a few of the high-profile names that stunned crowds as Karl Lagerfeld's heavenly final designs made their way down the runway draping his various muses including Cara Delevingne and Penelope Cruz.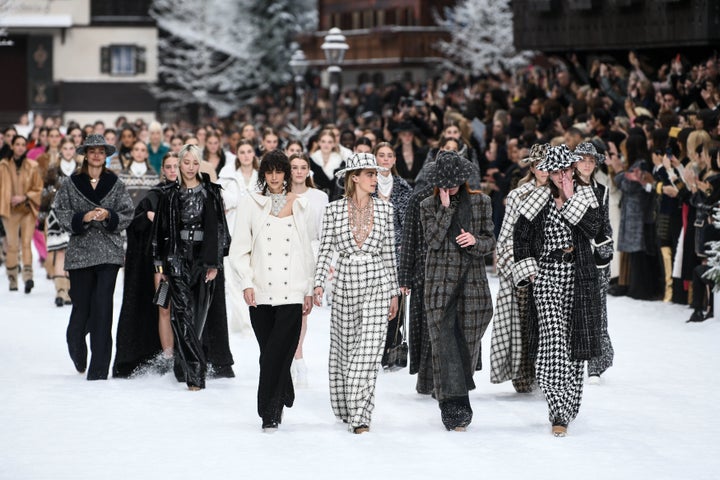 Final walk, Chanel F/W 2019 (source)
As we have come to realize this fashion month, high-profile headwear is at the helm of fall's trendiest accessories in London, Milan, New York, and now Paris. Loewe nodded to classic constructions when they created their helmet style headwear featuring fin-like protrusions both above the ears and on the top of the design. Dior took note of Tom Ford's NYFW bucket hat revival, spinning the desire to feature animal print complete with netting around the bill. We saw structured hats add inches to feet in height from Chanel, Ann Demeulemeester, and Nina Ricci that stunned with their glamorous color palettes. We also saw a boom in the hair accessory world with barrettes and headbands once again taking reign; Balmain hit the nail on the head with their chain link headband made complete a chic aesthetic to die for.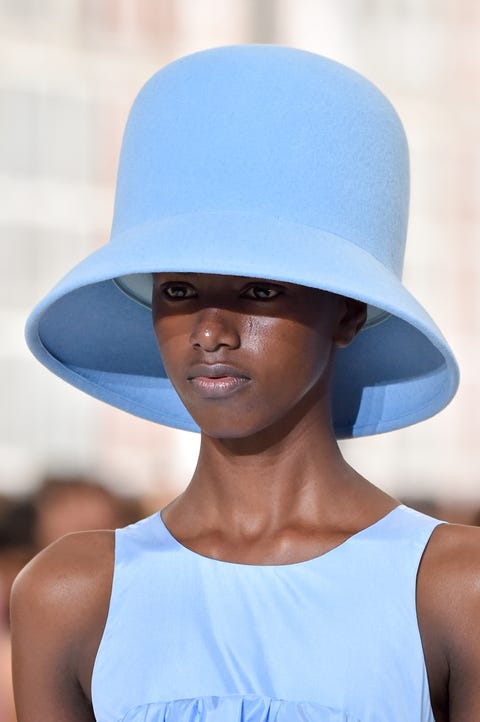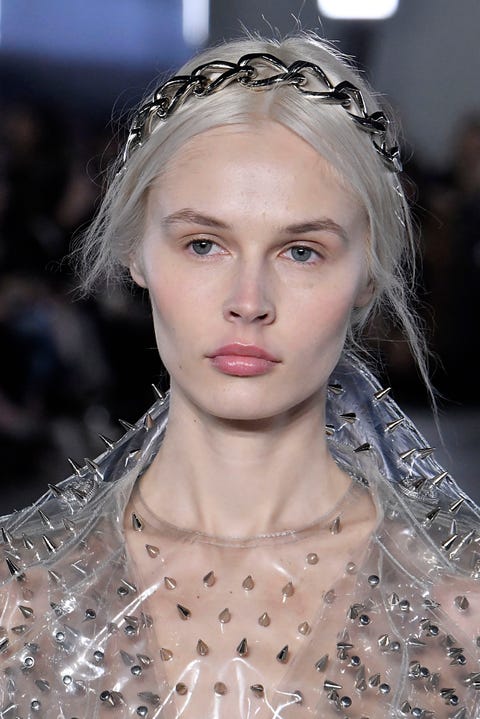 From top: Loewe, Nina Ricci, and Balmain (source)
Eyewear took on classic silhouettes with large lenses officially taking the frame-style crown back from last season's tiny specks. Stella McCartney and Loewe's designs had an intergalactic flair, while Celine and Chloe exhibited their love for vintage trends with their '70s inspired looks.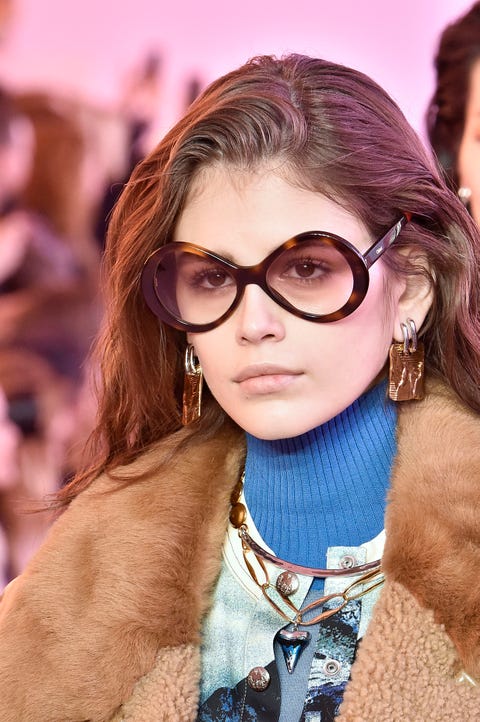 From top: Loewe and Chloe (source)
The jewelry displayed in Paris may be the most visually enthralling of all work throughout fashion month; their various structures and use of art styles directly in their designs stole the spotlight when they stepped onto the runway. We saw Isabel Marant take their shot at the single earring trend, creating a silver cuff with a whimsical aesthetic. Givenchy took the classic dangling earring style and implemented it into their ring designs, with tassels falling from a ring-bracelet hybrid. PFW gave us great stacking looks with everything from earrings to bangles as labels like Alexander McQueen loaded up their models with accessories that proved too much may never be enough. Lastly, the Y/Project may have had the most startling jewelry designs of all collections; with metal spirals to Greek-like sculptures incorporated into their work, they established their designs as artwork in their own right.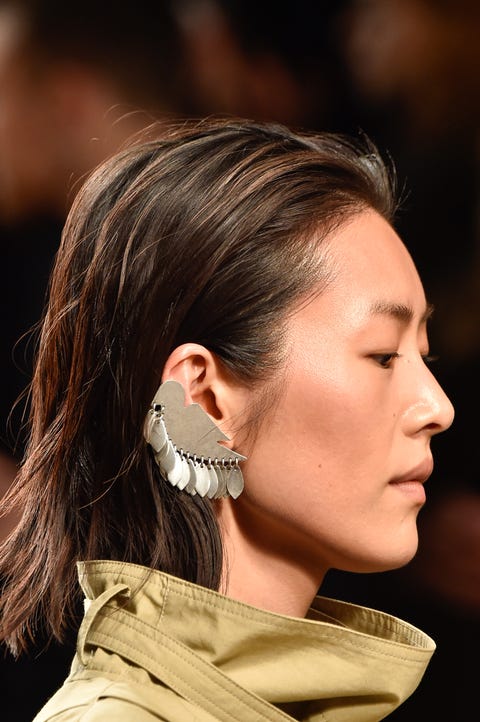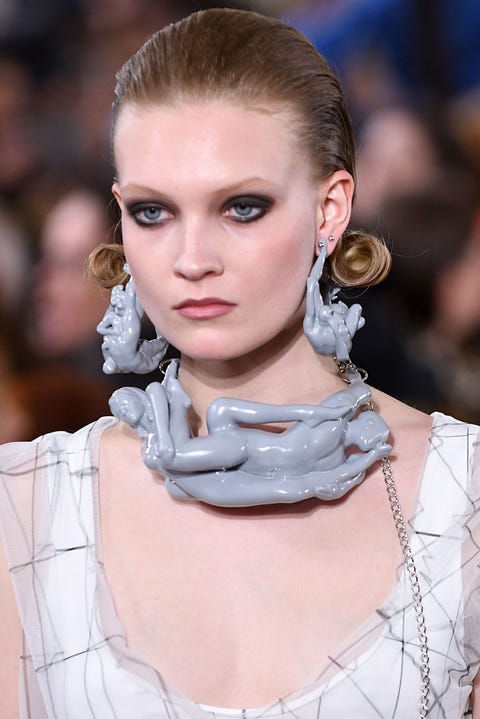 From top: Givenchy, Isabel Marant, and Y/Project (source)
Statement bags and belts also dominated the runway this fashion month, especially in this industry capital. In terms of silhouettes, it seems that thick, waist belts will be the "it" style this coming fall; both Chloe and Isabel Marant took this oversized look and combined it with last season western appeal to create beautiful, contemporary pieces perfect for cold weather looks. Off-White got in on the Parisian belt action with their classic clean-line design finished off with text saying "Off-White 'LOGO'" replacing the traditional buckle. Givenchy combined the idea of the "it" belt and bag into a simple, utilitarian design perfect for those fashionistas on the go.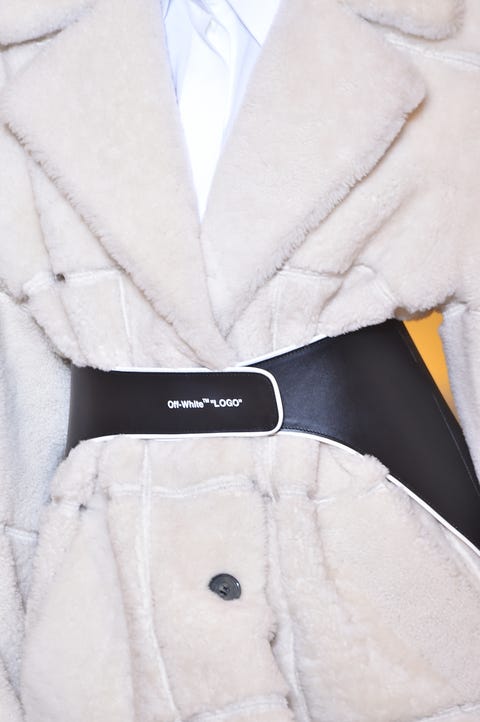 From top: Chloe, Off-White, and Givenchy (source)
As we have now seen on runways around the globe, the idea of what is "in" when it comes to handbags is shifting. This runway season, the ornamental styles of SS '19 are out, and small-scale silhouettes are in.  From casual totes to wallet style designs, all collections had something stunning to offer. Rochas and Altuzarra created cinched bucket bags that are sure to be on everyone's must-have list. Givenchy and Stella McCartney took on an iPhone sized contemporary approach, while other brands like Chanel reinvented the fanny pack. One of the most talked about bags of the week, though, could barely hold your pocket change; these micro bags from Jacquemus have been making headlines from the moment they made their way into Paris!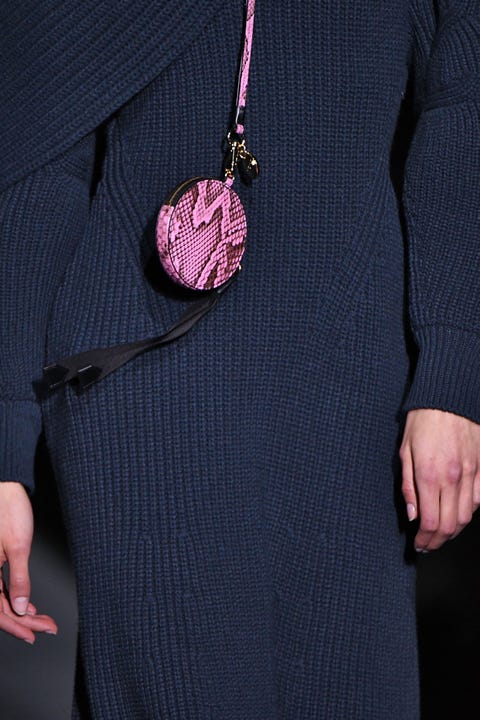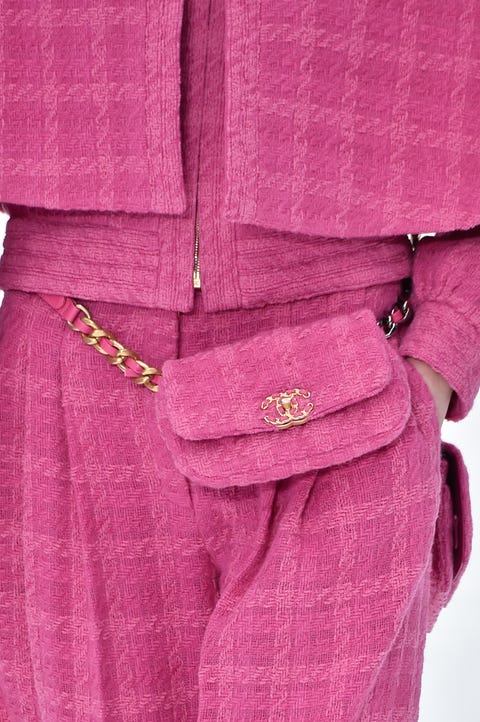 From top: Givenchy, Chanel, and Jacquemas  (source)
With this, we now conclude the coverage of our favorite month in fashion! Which week was your favorite? We loved the looks in London and Paris! Check out our coverage of New York, London, and Milan and be sure to stay tuned for more fun fashion finds for this upcoming spring season!
Sources:
Carreon, J. (2019, March 06). From Chanel Barrettes to Saint Laurent Fedoras, These Are Paris's Best Accessories. Retrieved from https://www.elle.com/fashion/g26679692/paris-fashion-week-fall-winter-2019-accessories-jewelry-hats-sunglasses/?slide=19
Carreon, J. (2019, March 06). See the Hottest Bags Making Their Debut at Paris Fashion Week. Retrieved from https://www.elle.com/fashion/g26679666/bags-paris-fashion-week-fall-2019/?slide=47
Wallace, F. (2019, March 05). The Best Accessories From Paris Fashion Week. Retrieved from https://www.instylemag.com.au/accessories-paris-fashion-week-fall-2019
accessories, accessories and jewelry blog, accessories blogger, accessories lover, accessories trends, avant garde, avant garde fashion, balmain, blog, bold accessories, chanel, contemporary, contemporary accessories, contemporary fanny pack, contemporary fanny packs, contemporary fashion, contemporary hats, design, designer, eclectic jewelry and accessories, fashion, fashion and culture blog, fashion and history, fashion art, fashion blog, fashion blogger, fashion design, fashion history, fashion history blog, fashion prints and patterns, givenchy, gucci, gucci runway show, hat, hats, haute couture, headpieces, headwear, isabel marant, Jacquemas, jewelry blogger, jewelry trends, Karl lagerfeld, loewe, nina ricci, paris, paris fashion week, pfw, statement jewelry, talkingfashion, talkingfashion blog, talkingfashionnet, talkingfashionnet blog, totes, written by paige mckirahan, y/project
Comments